Our Company
Justine Ford & Associates is a premiere boutique, independently owned and operated residential real estate company dedicated to excellence as a primary goal to ensure our clients receive cutting edge, state-of-the-art marketing, superior customer service and the utmost professionalism that exceeds industry standards.
In a constantly changing San Francisco Bay Area real estate environment it is imperative that our commitment of time, resources, service, expertise and years of experience thriving in every type of market, creates the best results for our clients.
With the power of the Internet's worldwide reach, we have the ability to target a select market through unique and specific, state-of-the-art marketing. As an independent Brokerage we can designate more funds to assist our sellers and position the properties we represent to ensure the highest and best results.
A native Californian and Peninsula resident since 1961, Justine is a second generation Realtor. Justine is Co-founder and CEO of Justine Ford & Associates. Together, Michael Martin, Broker and Justine Ford bring over 55 combined years of real estate knowledge, strong negotiating skills and a wealth of experience based on integrity, dedication and excellence.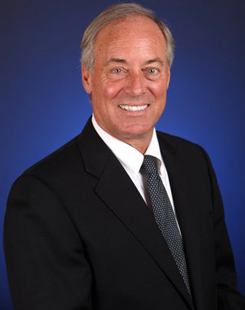 Michael Martin
Broker/Owner
Co-founder, Manager and Broker/Owner
Justine Ford & Associates
An independent boutique residential real estate company
His experience includes a B.S. Degree in Business Administration from University of Denver, Manager of construction lending for United California Bank in San Francisco, District Manager of Litton Industries Credit Corporation commercial equipment leasing in San Jose and President and partner of Bailey & Martin Financial Services providing all types of equipment finance and leasing in the Western United States.
Michael began his real estate career in 1972 in Fajardo, Puerto Rico where he sold Time Share condominiums at the El Conquistador Hotel in English, French and Spanish. He has been a Real Estate Broker in California since 1984. Prior to co-founding Justine Ford & Associates he was Broker/Owner of Ocean Colony Realty serving the residential real estate market on the San Mateo County coast for 31 years.
Michael was instrumental in the acquisition of raw land and the development of numerous subdivisions including Muirfield I & II, Cypress Grove, Eagle Trace, Turnberry Estates and Spyglass; all a part of the exclusive gated golf course community of Ocean Colony in Half Moon Bay. Michael also developed numerous residential single family homes as "spec" projects. He was involved in every facet of the development, financing and sale of each of these homes.
Michael has worked in every aspect of residential real estate from taking raw land through the subdivision process, working with engineers, utility companies, the Department of Real Estate, the California Coastal Commission, architects and contractors. His vast and extensive knowledge of real estate along with his experience managing a residential real estate sales office exemplifies the standards Justine Ford & Associates was founded on.